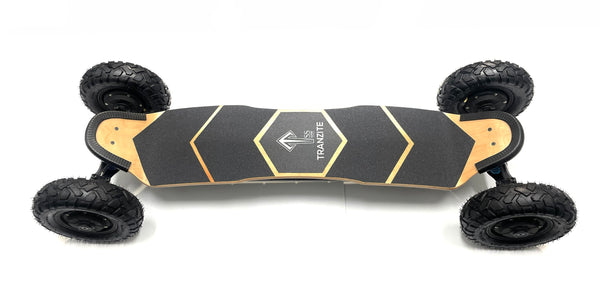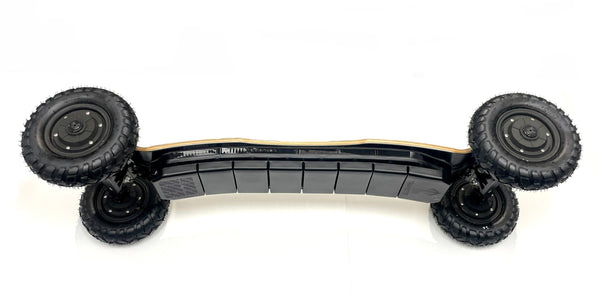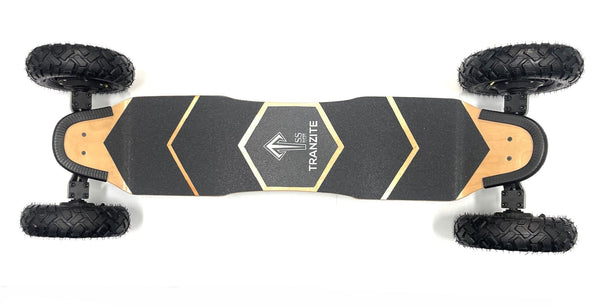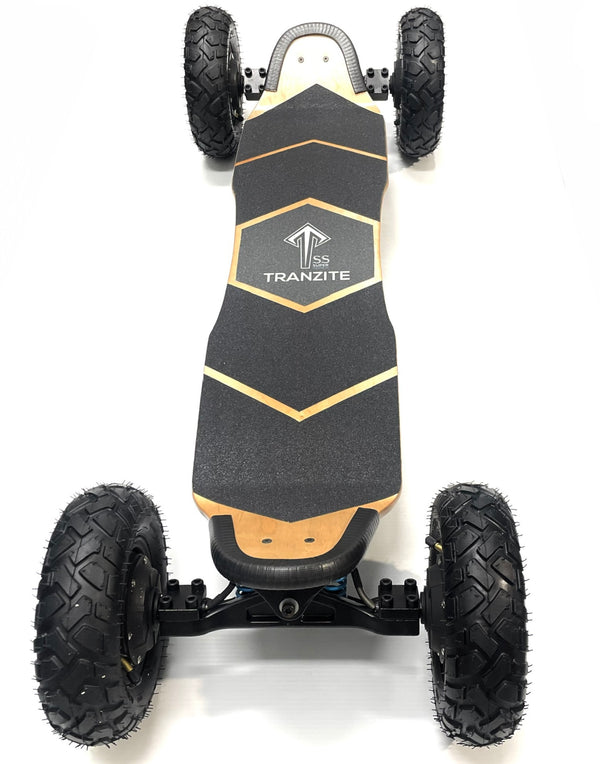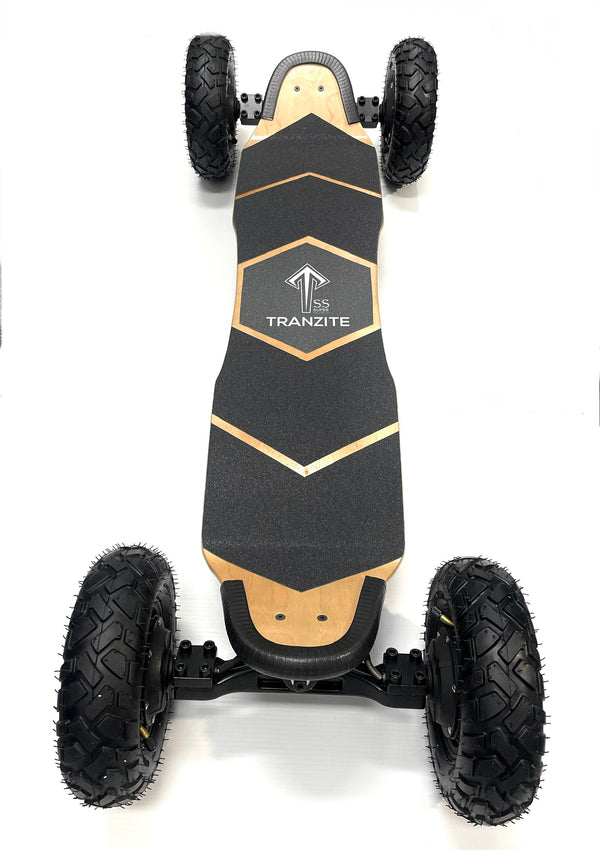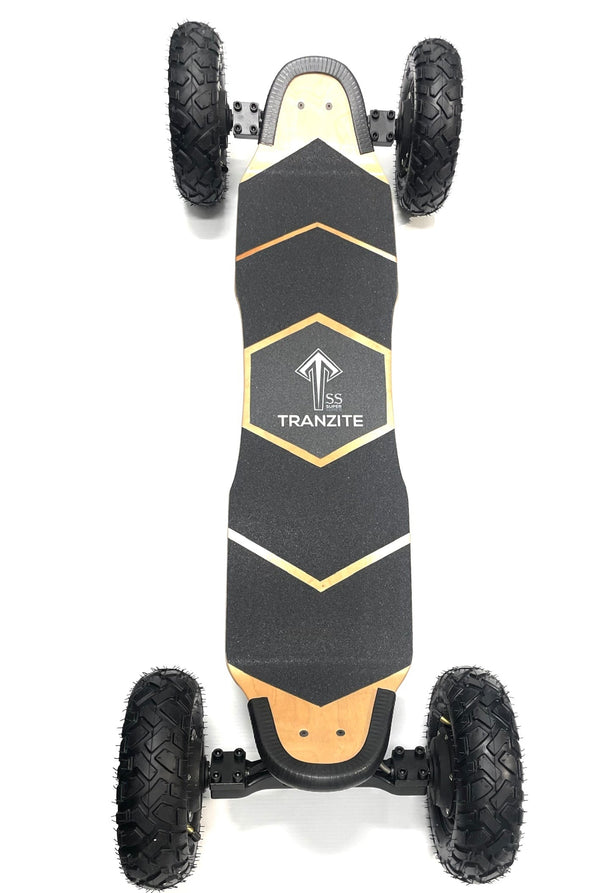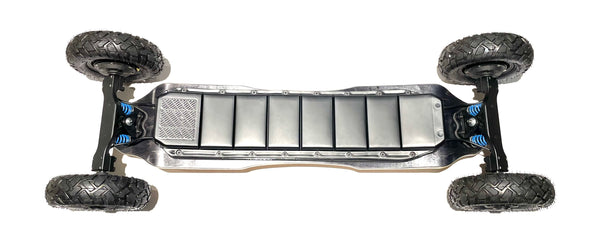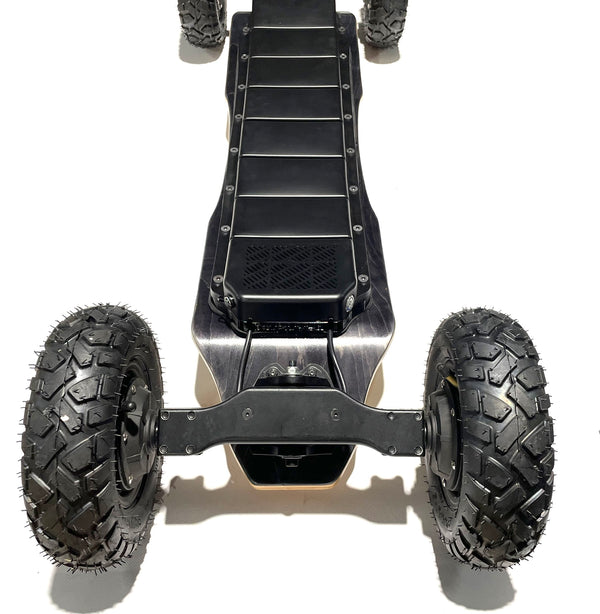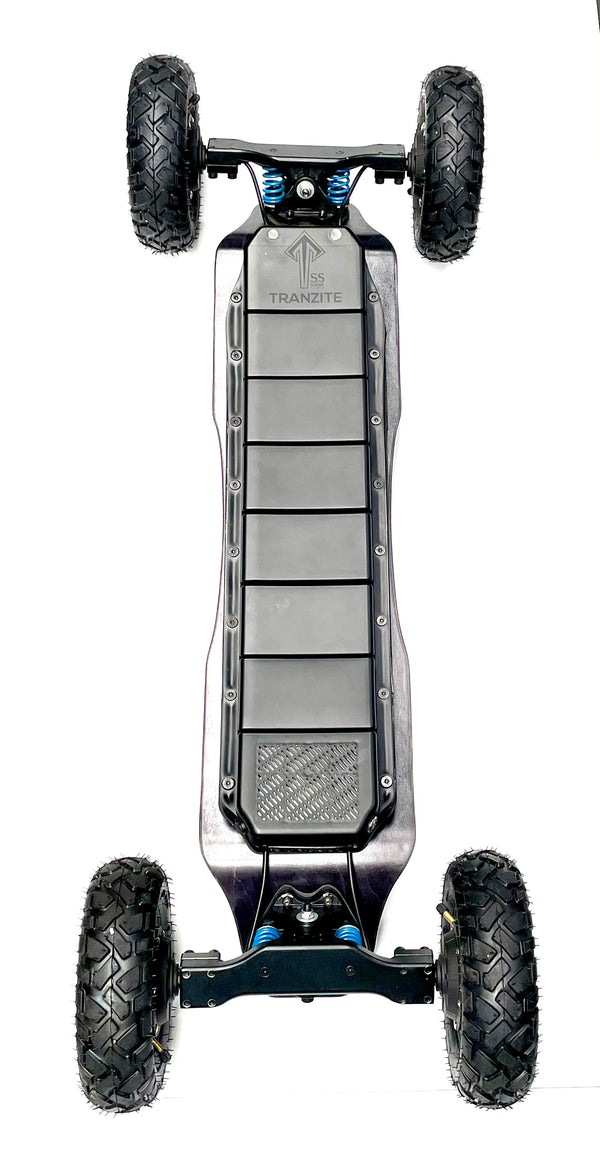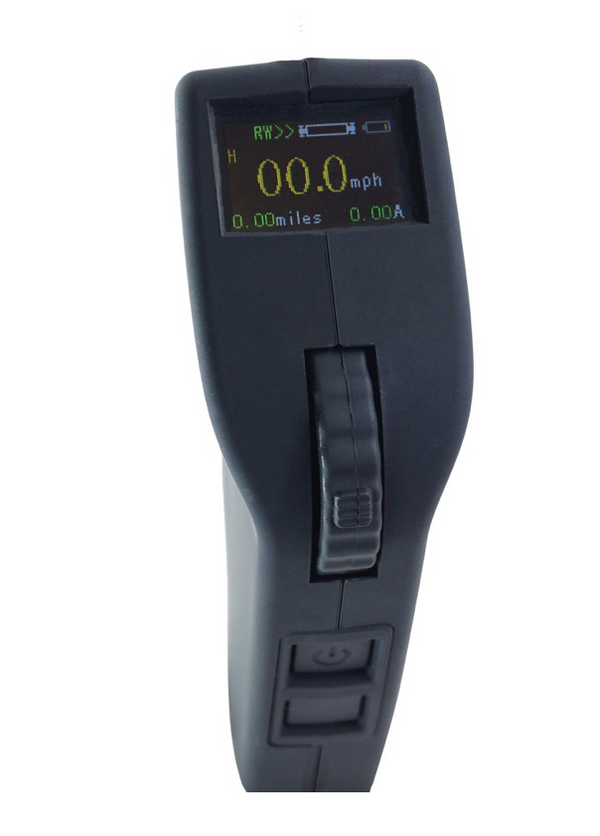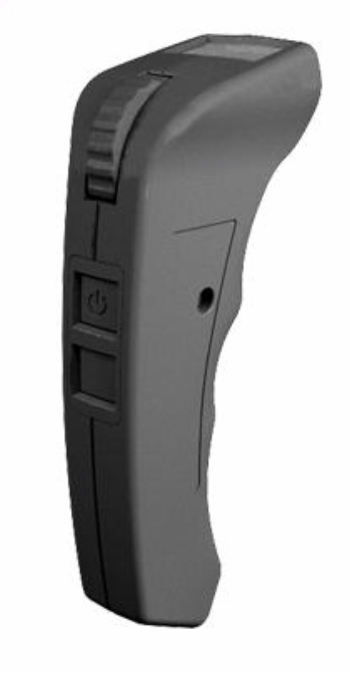 TRANZITE CROSS COUNTRY AWD - V Series
New 2023 Model
The Cross Country All Wheel Drive (AWD) - V Series - is the most powerful all terrain / off-road hub motor electric skateboards on the market. 

New features:
Upgraded battery (Australian built), available in 725Wh (12S4P) and 1090Wh (12S6P) configuration
Higher acceleration and faster final speed (+50 km/h)
Extended Range to 38km (12S4P) or 50 km (12S6P)
New flex battery enclosure (protecting better the battery and internal electronics)
New custom FESC (VESC based) electronic speed controllers for maximum performance (this board uses 2 speed controllers for AWD capabilities)
Australian Made
Designed and fully assembled at our Sydney Head Quarters, we are local. All of our boards are built with the highest quality control and the dedication and passion that sets Tranzite apart from other brands.
We offer 12 months factory warranty.
All Terrain Hub Motors with 228mm Wheels
Ultra smooth, great acceleration and brake.
Powerful AWD setup (4 hub motors)
Super Silent (compared to other motor types like belts and gears)
Low maintenance (eg: no belts to change or gears to clean)
Big 228 air wheels offer a very comfortable ride specially in bad roads and uneven terrains, adding safety to your ride
All Wheel Drive (AWD) benefits
4 motors offer extreme power and torque
Climb any hill, ride on grass or gravel, this board will take you to most places
Insane acceleration, very responsive
Strong break
Safer ride, AWD setup is more stable when turning
This board is ideal for open areas and outdoors, provides a very comfortable ride, offering both smoothness and power when needed. Is a very comfortable board to ride anywhere.
All terrain trucks with springs, offers both carving capabilities (Blue springs) or stability at higher speeds (Red springs)
This is the perfect board to explore new places, discover new trails and have total outdoor fun.
Available in 3 versions: 2WD, AWD PLUS and AWD PRO

CROSS COUNTRY

Battery

 

Wh

Ah

Range *

2WD

12S3P
559 Wh
13 Ah

25 km

AWD PLUS


12S4P
725 Wh
17 Ah
35-38 km

AWD PRO

12S6P
1090 Wh
24 Ah
50km
* Subject to ride weight, riding style and type of terrain 
Board Specs:
Skateboard:

Mountain Board Electric Skateboard

Deck:

Maple / Bamboo - Mid Flex

Top Speed:

+50 kmh

Range:

38 km (*) - with 12S4P battery

50 km (*) - with 12S6P battery

Hill Climbing:

+30% Grade

Board Weight:

20 kg

Rider Weight Limit:

120 kg

Trucks:

Spring Offroad Trucks

Motors:

4 Hub Motors, N63 brushless

1650 W each motor (6,660 W total)

ESC & Remote:

2 custom FSEC (VESC based) and VX2 custom screen remote

Ride Modes:

3 Speed Modes

Battery :

725 Wh, 17Ah, Molicel P42A 21700, 12S4P

1090 Wh, 24Ah, Molicel P42A 21700, 12S6P

Wheels

228 All Terrain wheels 

(9 x 3.5 x 5 inches)

Charging Time:

4 - 6 Hours
(*) under optimal conditions. Maximum speed and endurance could vary based on type of road, weight of rider, riding style, road inclination, etc.

TRANZITE - MOVING PEOPLE
** TRANZFORM YOUR RIDE **
4WD Monster Board
Before I purchased my board I had several questions and Eduardo was very accessible and got back to me the same day. I also purchased the wings and Eduardo gladly installed them for me. I purchased two extra sets of tires and the box was packed up beautifully and well protected. The AWD Cross County Pro is an awesome ride and incredibly stable on grass, dirt and gravel. And of course way smooth on pavement. The pneumatic tires over the hub motors is a game changer for hub drive esk8s. I was not a fan of hub motors until this breakthrough.
Well done Eduardo!! 👏👏👏
Eats up the road no matter what the conditions
My Cross Country was a fantastic board when I got it but over time I have modified it heavily. Throughout all of this Eduardo was wonderfully supportive and encouraging and willing to see where my experiments took things. The awesome fundamentals of this board - a really well designed longer wheelbase deck with just the right amount of flex and designed for 9" tires (I've tried 8-inch, 9-inch, and 10-inch on it before returning to 9s), and a huge battery with enough power to go for about 90 km even riding really hard) - are what have continued to make this board something that truly lives up to its Cross Country name as it just loves to go the distance. I typically ride my Cross Country 50 to 70 km at a time with very few breaks and the board is always super comfortable and never fatiguing, and handles any road conditions as well as some off-road that I occasionally throw at it.
AMAZING ALL AROUND!!
Sometimes it's not just about how awesome the board is but also how amazing the customer service is.
Eduardo has been nothing short of amazing to deal with through everything. He answered and is still answering all my crazy questions and was super helpful when it came to the my cross country board.
As for the board it's self…
It's unreal!
Amazing!
Go anywhere, do anything board!
I live in British Columbia Canada and the terrain over here can get pretty intense. Areas I thought would never be possible are starting to become a reality!
Tranzite Baby!
Definitely moving people!!
"I've got the power!"
That's how I feel riding this board. Feels like snowboarding on the road, or off-road. The bluetooth connected Vesc app allows for customisation such as Traction Control and ABS breaking. I mean, it's the ultimate beast. The best riders I have seen on group rides want this baby! Tested it on a black grade MTB track. The board can handle it, I can't 😊. There's enough room on the deck for my dog and he loves to ride cross country with me. It's also built like a tank, takes anything I throw at it and I got just over 50km range from 3 separate rides one of them being the black MTB ride.
"This is by far the most powerful electric skateboard I have ever seen!
"This is by far the most powerful electric skateboard I have ever seen! Super long range, controllable power and just an insane board on the road and off-road. I would highly recommend it to anyone who wants a very powerful electric board".