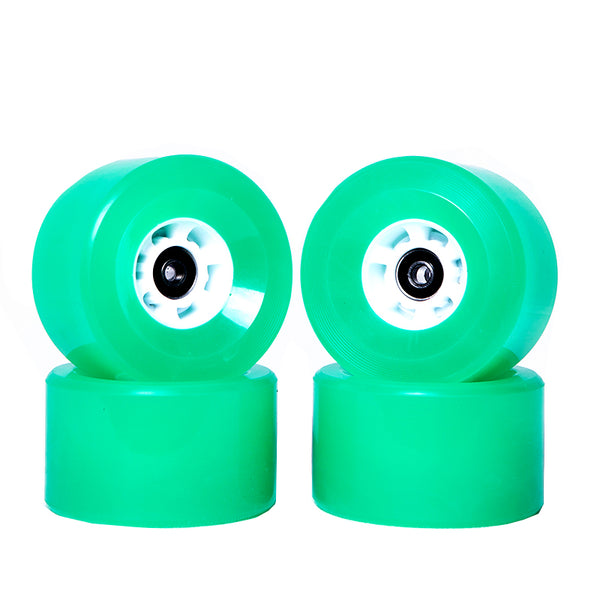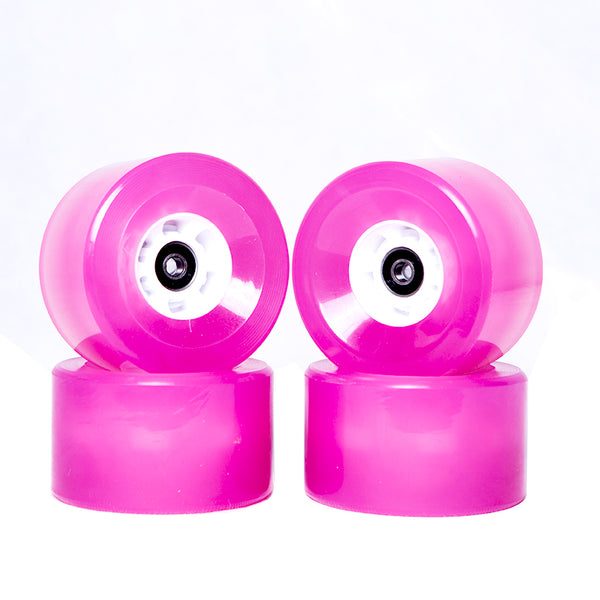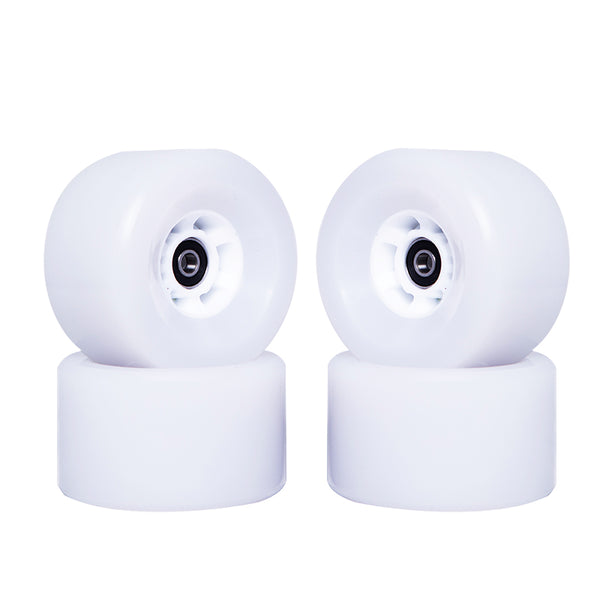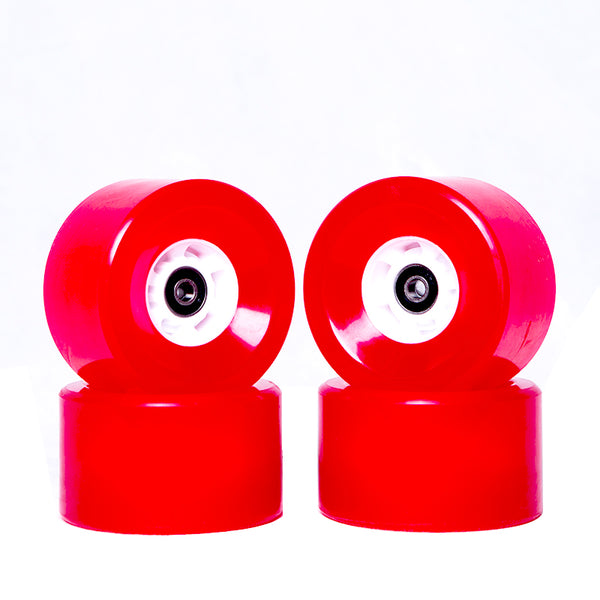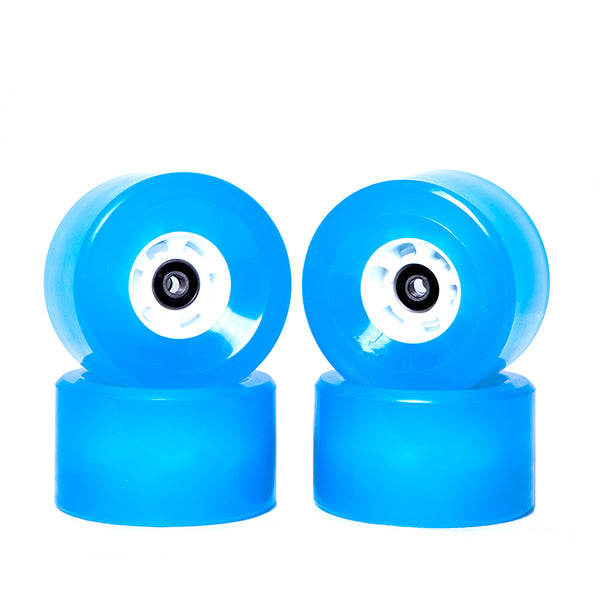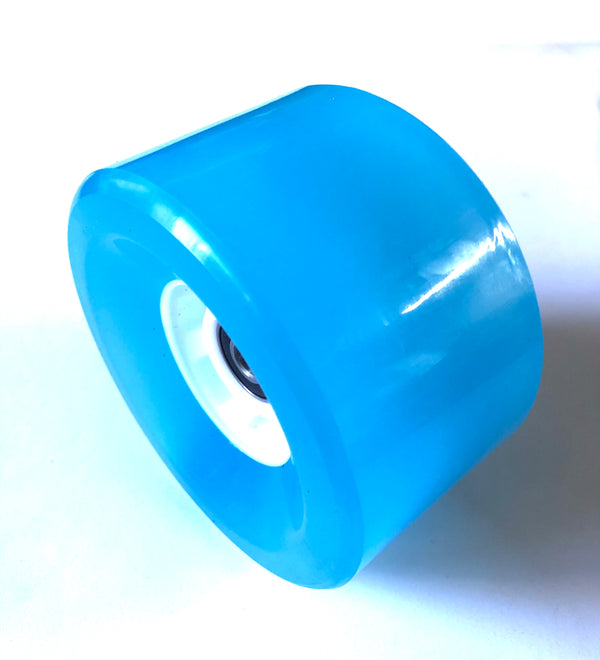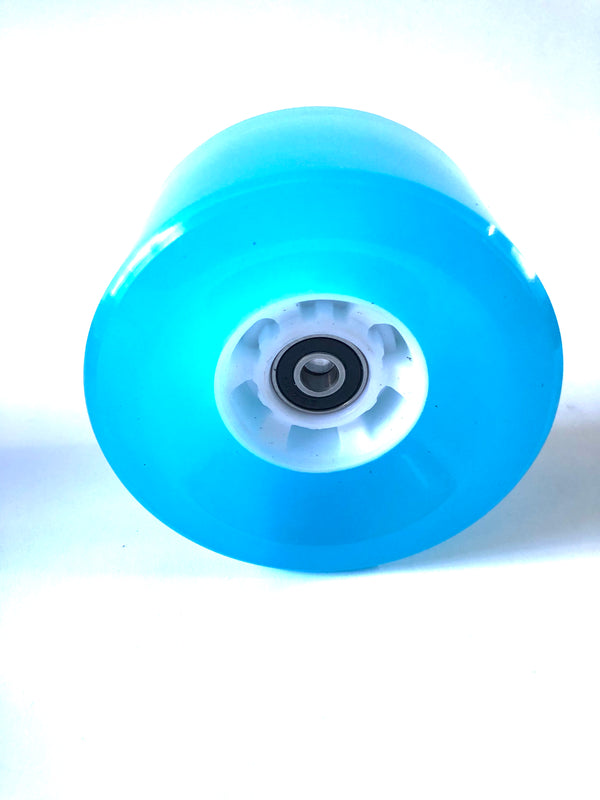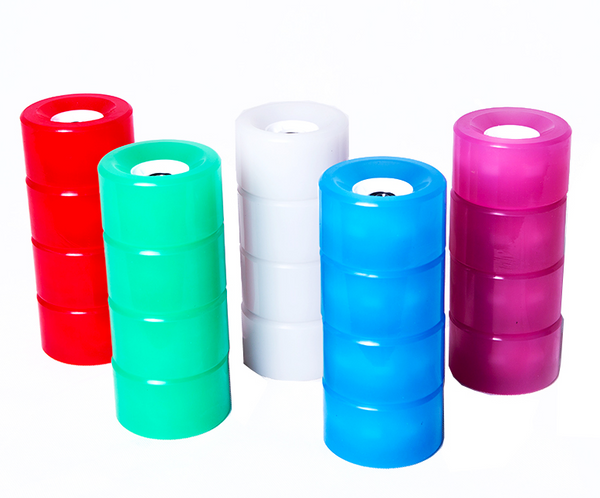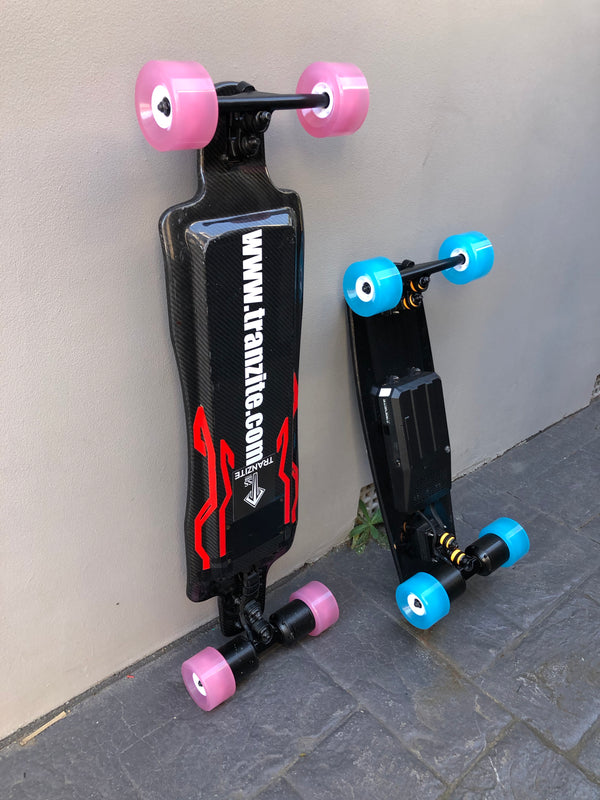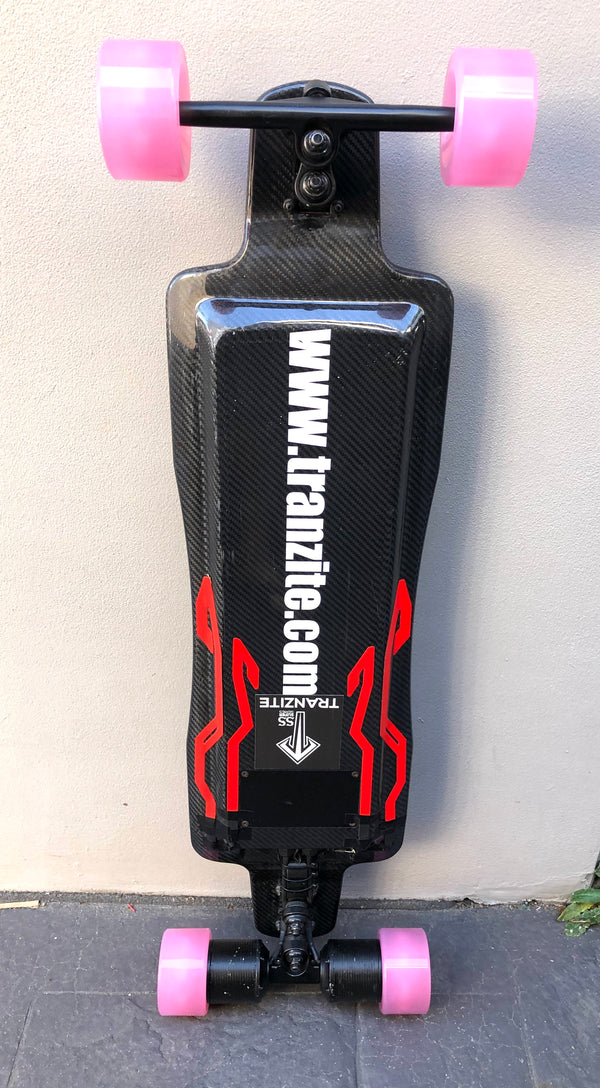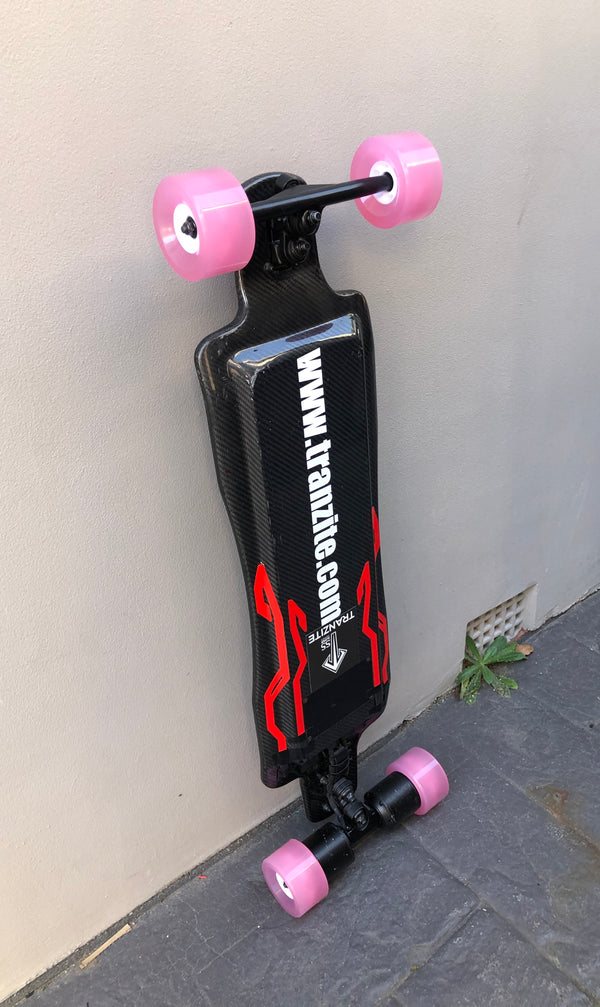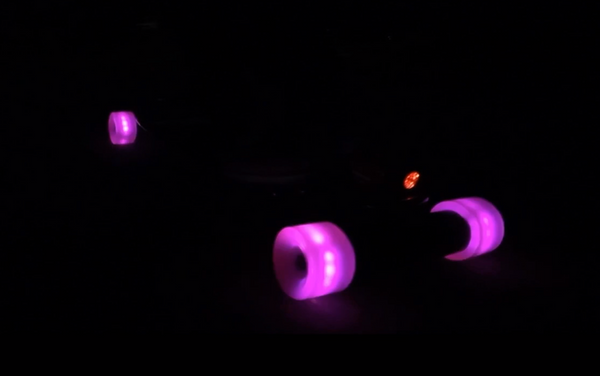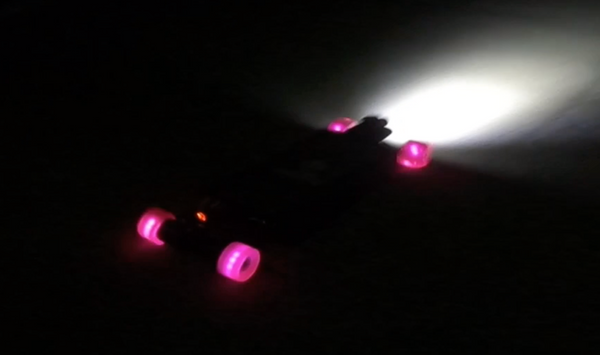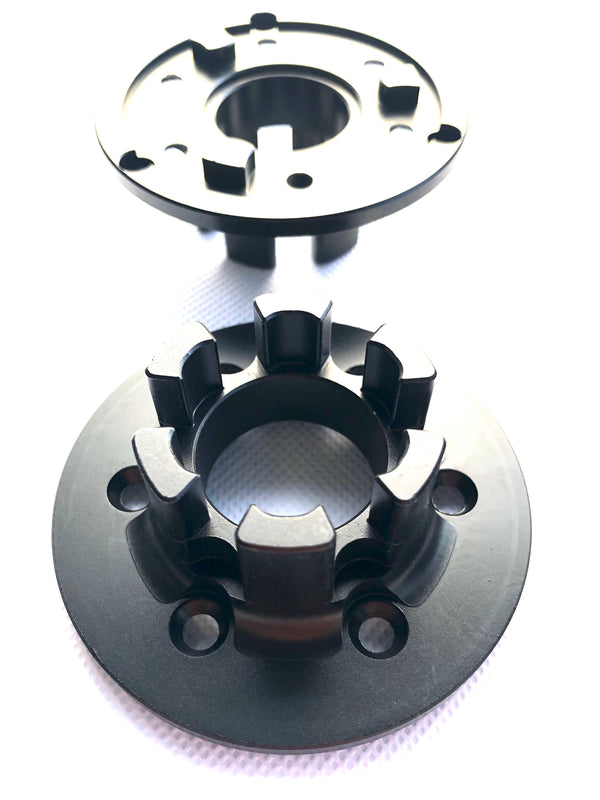 XGLOW WHEELS
Super bright XGLOW wheels by Tranzite.
ABEC core, will fit most ABEC adapters. 
Wheels come with bearings and spacers.
Set of 4 wheels.
* For Tranzite Direct Drive Tranzite ABEC adapters are needed.
Specs:

- Magnets / rotors system with LED inside the wheels, brightness or power doesn't wear out over time.
- 97mm diameter
- 78A hardness
- 58mm contact point
- Colours available: Pink, Red, Blue, Green, White
------------------------------------------------------------------------------------
 * Check out our YOUTUBE intro video:
https://www.youtube.com/watch?v=PFKl3Iny_v8
The best
Amazing service. Great company thank you Ed